Winter is coming. In the Ottawa area, it brings freeze-thaw cycles that put your foundation under tremendous stress, leading to cracking and moisture penetration. Fortunately, with foundations an ounce of prevention is worth a pound of cure, and Crack Pro is here to help with a preventative solution.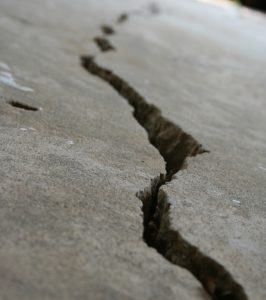 The Stress of Winter on Foundations
Anyone who has lived in Ottawa for more than a year will tell you that our Fall and Spring seasons are unpredictable. One day its freezing and snowing, and the next day it's t-shirts and rubber boots. While this can be fun for the kids, it's a nightmare for foundations. When temperatures are above freezing, liquid water seeps into any and every crevice in your foundation. As temperatures lower, the water in these crevices and surrounding soil freezes and expands, putting your foundation under tremendous pressure. As freeze-thaw cycles continue, more water gets into cracks and freezes, spreading them wider and deeper with every cycle.
The Solution to Winter Foundation Woe's
The best way to prevent these cracks from spreading and leading to structural failures in your homes foundation is with crack filling polyurethane injections before the first freeze-thaw cycle of the year. Like water, polyurethane expands to fill every crack and crevice. After a short period, it becoming completely solid, and establishes a moisture-impenetrable barrier to any water in the outside soil. This prevents any water from penetrating your foundation, absolutely ensuring that a crack stops growing before it becomes a threat to your homes structural integrity.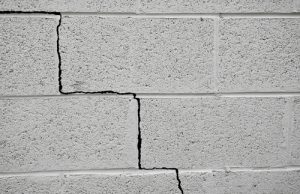 Become Winter-Ready with CrackPro
CrackPro's polyurethane injections are a sure-fire way to winter-ready your foundation without breaking the bank. Able to be performed from the interior of your basement, the CrackPro Polyurethane treatment is far more affordable than exterior foundation work. Simply give us a call and we will come out to perform a foundation assessment, informing you of any threats your foundation might be facing, and perform the necessary work to remedy them. Our technicians can winter-ready your foundation in a matter of hours with polyurethane, ensuring you never need to worry about structural problems with your basement foundation. Simply get in touch with CrackPro, and we can send a technician out to assess the winter-readiness of your basement and provide you inexpensive options to guarantee a stress free-basement for decades to come.