Generally, windows can last many decades without any kind of structural failure, but sometimes they can crack. Whether a stray ball causes hits a main or upper-floor window, or a shifting basement foundation puts too much stress on a basement window; sometimes cracks or breaks can occur. Not to fear though, because CrackPro is here to provide a fix.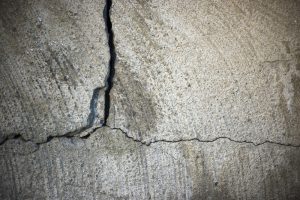 Not Just Polyurethane Injections
While CrackPro primarily advertises polyurethane foundation crack injections, we specialize in cracks of all kinds that might appear in the structure of a home, including windows.
Most think that the only solution to a cracked window is replacement, but in many cases repair is possible. Cheaper than an all-out replacement, CrackPro is capable of repairing cracked glass with a selection of vinyl's and resins. While only applicable in certain cases, choosing to repair as opposed to replace broken glass can present a cheaper, but perfectly effective solution than outright replacement.
Of course, if the damage is more severe and replacement is necessary, CrackPro can also help. With access to several glass dealers, we guarantee that our replacement will match the rest of the glass in your home perfectly. Moreover, with access to all necessary equipment and protective equipment, we can prevent you from experiencing the hassle and possible injury associated with working with glass.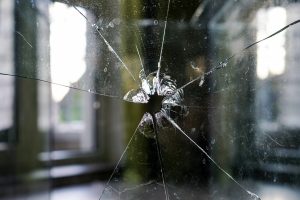 Basement Window Cracks
Do you have a peculiar crack in a basement window with no apparent cause? This could be a sign of a crack in your foundation. In finished basements, these cracks can be hard to identify because they are behind drywall. A cracked window could be evidence that you have a significant crack in your basement foundation that you simple aren't yet aware of. Allowed to continue unaddressed, this crack can lead to moisture penetration and adverse effects on the structural integrity of your home and health of your family. Mold, rot, or structural problems could be hiding behind your drywall.
If you've found a crack in a basement window, get in touch with CrackPro today. We can do a site assessment and determine the cause of your window crack, as well as its consequences. If it is in fact the product of a cracked foundation, we can immediately solve the problem with a same-day polyurethane crack treatment, as well as a window repair or replacement, depending on the extent of the damage.
Regardless of whether your crack is in your foundation, or a window anywhere in your house, you can trust CrackPro to take care of it. If you've got a problem crack, we've got a solution, so get in touch with CrackPro to have any crack taken care of.